In their formative years, adolescents and young adults explore their roles, values, and their sexuality. In HIV prevention, research has shown that life skills training is an effective strategy to empower youth and change risk behaviors.
Action for AIDS Singapore's (AfA) Youth Sexual Health Empowerment project is a series of workshops targeted at local youth aged 18 to 30 years. A comprehensive sexuality education manual and curriculum was developed to deliver the workshops. The workshops aimed to equip young people with the knowledge and skills needed to build healthy relationships, effective communication and responsible decision making that will protect themselves from HIV/STI infection.
The workshop content was tailored to three distinct groups of youth to whom different sexual health issues may be more pertinent. These three groups include young women; young heterosexual men; and young gay, bisexual, and queer (GBQ) men. A total of 22 GBQ men, 18 women and eight heterosexual men have attended the workshops. Based on the pre-post survey results, participants rated significantly higher on the sexual self-efficacy scale after attending the 2-hour workshop.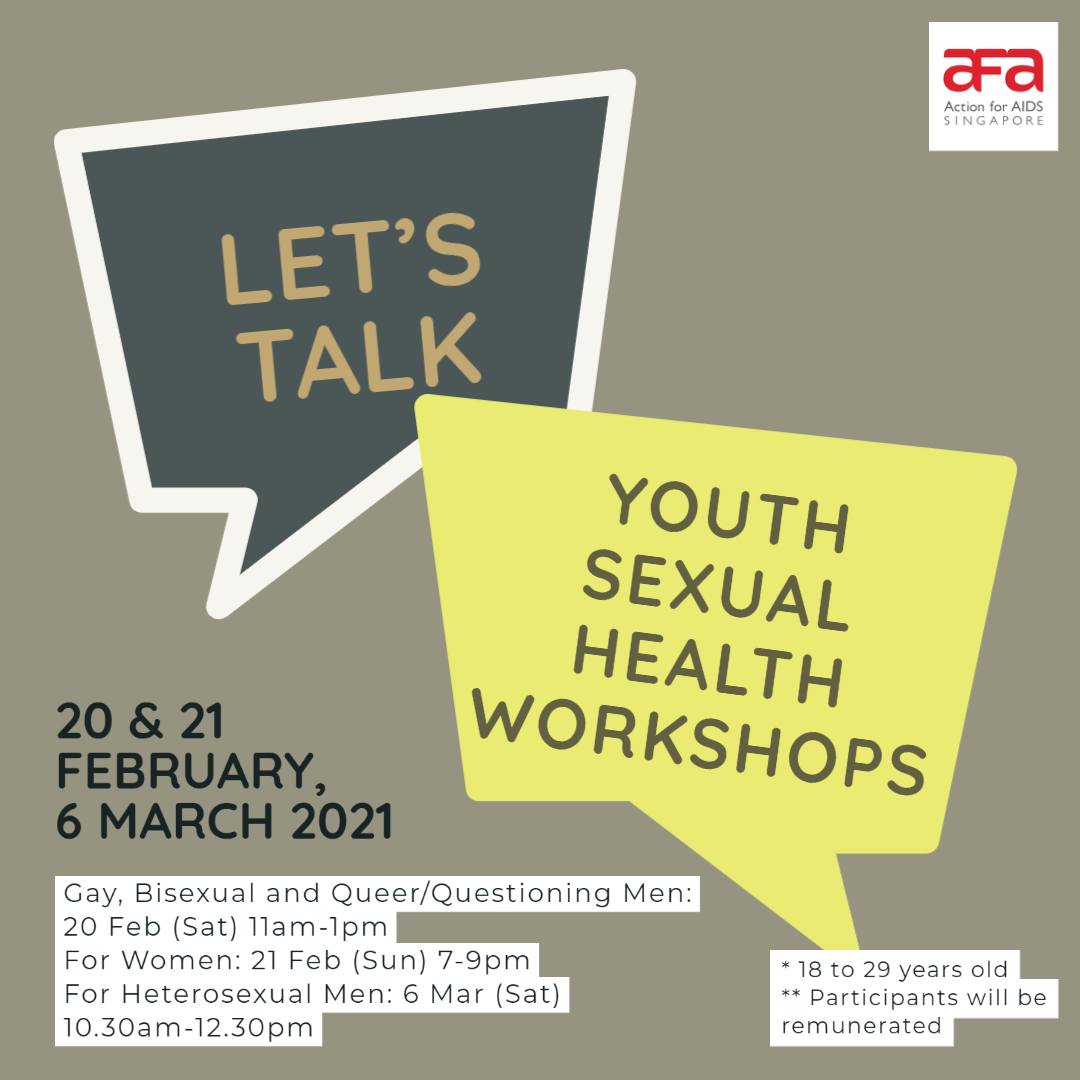 Testing for Youth
In 2020, AfA provided 1856 HIV and 1042 Syphilis free tests under the Youth Outreach Programme for youths below 29. Despite COVID-19 restrictions, we managed to provide free testing for NUS students outside of the campus in October. A total of 51 youths came forward to get tested via our Mobile Testing Service.