AFA MTS Report 2013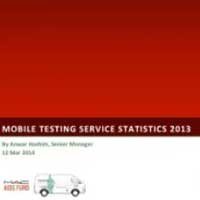 MTS has expanded its scope of testing by working closely with various corporate organisations and statutory boards to increase testing efficiency and effectiveness. MTS has also been involved in various campaigns at targeted events to co-promote HIV awareness by providing on-site testing services.
MTS was also deployed on request, at new venues through collaboration with community partners.
The number of HIV tests increased from 1,652 in 2012 to 1,803 in 2013. In 2013, a total of 14 clients were tested HIV positive, an increase of 10 from 2012. The increases in number of tests and the number of newly diagnosed is a testament to the success of MTS.
Action for AIDS Singapore maintains all rights to these contents
If you see something that should not be here and would like us to remove or update, drop us a mail with the link or title of the content.
MEDIA: Please contact us for permission to use these contents.